Medical and administrative cost containment continue to be top of mind for payers. Aging members with growing illness burdens and increases in unit cost of care and overall utilization all play a part. Accurate and efficient claims payment is a priority, but achieving this goal while balancing resource constraints and avoiding provider disruption is a challenge for most plans.
Verscend Technologies offers a complete claim accuracy approach that optimizes your claim processing and increases cost containment on improper professional and facility claims. As the flagship solution in our Payment Accuracy suite, Claim Accuracy is a unique pre-pay offering that combines software-as-a-service (SaaS) editing technology and clinical validation services to ensure the accuracy of claim payments, increase adjudication speed, and reduce health plan technical and clinical resource needs. Our approach causes minimal disruption to current adjudication workflow and payment to providers.
Increase the policy compliance and accuracy of claim payments
Reduce medical and administrative costs
Improve provider relations
Redistribute valuable clinical and IT resources
In Verscend's Claim Accuracy solution, the first line of defense is an automated editing platform. Integrated with your claim system, the platform ensures the accurate coding of claims before you pay them. Clients have seen savings on average of three to six percent of annual paid professional and outpatient facility spending.
Verscend applies our more than 17 million nationally sourced, customizable claim edits in sub second real time or batch mode to identify claim coding or payment policy violations, helping to increase auto-adjudication rates.
A team of licensed registered nurses and certified clinical coders constantly monitors standards organizations, such as the Centers for Medicare & Medicaid Services and the American Medical Association, to quickly incorporate edit updates and changes into production within our system, so your team can focus on other activities.
With our SaaS model, there are no associated hardware costs or client technical staff support needs. Implementation and maintenance are fast, so you can realize value more quickly. Our staff can easily customize edits for your reimbursement policies and exceptions. At the same time, your staff and providers can view the source author, detail, and text for each edit message, helping to reduce appeals.
More complex claims that cannot be auto-adjudicated and are pended for review route through our proprietary workflow to clinical experts, who validate flagged claims in a matter of hours. This unique process further reduces your medical costs related to wasteful or abusive billing without disrupting payment. On average, we catch an additional one to three percent of total annual claim spending that might otherwise pass through adjudication.
Advanced algorithms, applied to nationally sourced and proprietary edits, flag potentially incorrect claims. Our team of clinicians, nurses, and certified coding experts then makes payment recommendations within hours and supports you through appeals. Types of edits include state specific Medicaid guidelines, modifier 25 and 59 use, cross-provider duplicates, and more.
Ours is the only claim editor on the market that supports same-day clinical validation of coding and addresses state-specific Medicaid managed care payment policies and guidelines off the shelf.
Our Claim Accuracy solution is not a black box. We employ a personal touch to guide you through results, ensuring that you are trained, knowledgeable, and empowered to maximize value. The solution comes with dedicated post-launch support that includes in-depth standard and ad hoc reporting, as well as consultative reviews of claims data to determine return on investment and recommend best practices. Our experts partner with you to customize editing logic to maximize cost savings and conform to your reimbursement policies.
While claims editing is a common function among payers, Claim Accuracy is unique in the market because it is proven in the primary, secondary, and tertiary editing positions and utilizes a mix of automated rules with near-time nurse review to ensure proper adjudication of complex claims. In addition, our standard offering comes with our full library of sourced rules, SaaS technology, full-service technical and clinical maintenance, and appeals support--all designed to minimize administrative cost.

individual client results have included:
- $22 million in savings (5.59 percent) as the primary editor
- $165 million in additional savings (3.4 percent of paid claims) as the secondary editor
- $134 million in additional savings (0.7 percent of paid claims) as the tertiary editor
Add our inpatient services to Claim Accuracy to perform a review of high-dollar fee-for-service hospital bills. Although these claims may only compose one to two percent of typical inpatient claims, they often represent five to 12 percent of inpatient costs.
A combination of claim editing, clinical validation, and complex claim review, we use advanced analytics and human expertise to validate that these bills are coded and paid appropriately. Our certified coding experts then review the claims, reconstruct the course of care from a clinical perspective, and identify any differences between the care provided and the charges billed. If the hospital appeals our recommendations, our experts support you through the appeals process. For any recommendation that we overturn after review of additional documentation, we will credit back any overturned savings that were invoiced.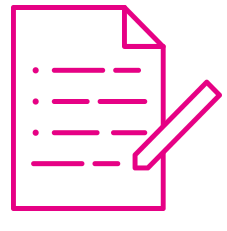 back to top